DANIELI CONSULTING, LLC 1998-Present

Strategic Consulting Services focused on the Consumer.

Danieli helps companies think about their brands and new products by rigorously emphasizing the consumer.

Projects range from strategic positioning work to web site design and architecture, with one thing in common: a focus on understanding consumers and delivering compelling brands.

------------------------------------------------------------
PEPSI-COLA COMPANY, SOMERS & PURCHASE, NY, 1986-1998


SENIOR GROUP BRAND MANAGER, FLAVOR BRANDS AND NEW PRODUCT MARKETING, Pepsi-Cola North America, 1995-1998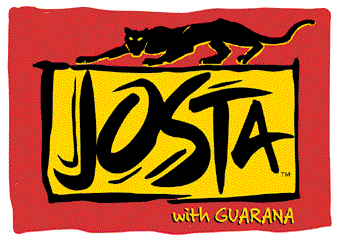 JOSTA. Unleash It.
Launched innovative new carbonated beverage brand with bold, powerful positioning that resonated with young consumers using guarana ingredient news and infiltration marketing strategy (see below). Edgy TV campaign and innovative PR strategy drew heavy national media attention. Josta brand rapidly formed a powerful connection with its teen and 20s target -- as evidenced by the hundreds of Josta pages and mentions on the Web -- and focused on company's most profitable channels: Convenience, Gas, and Vending, where margins are high and brands are born. $20-30 Million NAR Launch Level.


INFILTRATION MARKETING. Danieli pioneered a bold, new, grass roots approach to forging powerful consumer relationships with trademarks. Created for Josta, spanning from the street to the Internet, Danieli's strategy has been expanded become an integral part of the company-wide Pepsi marketing approach: to drive emotional connections with consumers for the Flagship Pepsi and Mountain Dew Brands and new products like Sierra Mist Lemon-Lime and Mountain Dew Code Red, in North America and Internationally.



NEW SLICE. Orange, Only Twisted.
Initiated relaunch of struggling Slice trademark as a leading Orange TM with a broadened product profile and a positioning that transcends the category's perennial limits of being "syrupy-sweet kid's stuff." Danieli expanded objectives of project beyond original concept. $10+ Million Launch.
Led MUG ROOT BEER Brand Positioning for new TV Campaign and Flavors Merchandising.




--------------------------------------------------------------------------

SENIOR BRAND MARKETING MANAGER, BRAND PEPSI, Pepsi-Cola North America, 1993-1995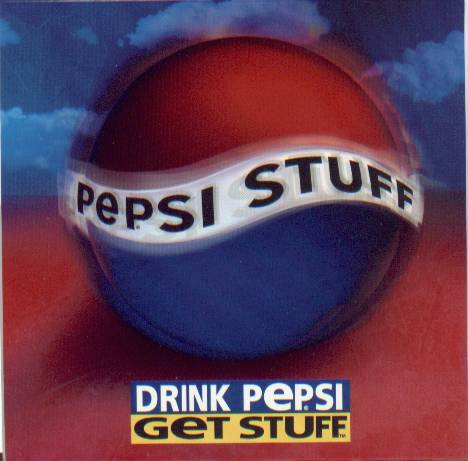 DRINK PEPSI GET STUFF.
Re-conceptualized Pepsi trademark marketing strategy and created the most effective ongoing brand-building assault of the Cola Wars. Danieli persuaded management to support this loyalty rewards strategy with several hundred million dollars through tireless marketing passion and strong business case. Tens of millions of consumers have participated. The first Pepsi Stuff significantly outperformed Coke's much-anticipated Atlanta Olympic Summer with growth 3 times larger than theirs and 2 points of share gained by Pepsi. Captured the imagination of bottlers and customers that have "seen it all" in marketing programs, rallying their enthusiastic support. Pepsi Stuff is the company's largest-ever marketing initiative, continues to run after many years throughout North America due to consumer and bottler demand, was expanded to include Mountain Dew and Fountain, and was adapted for several international divisions.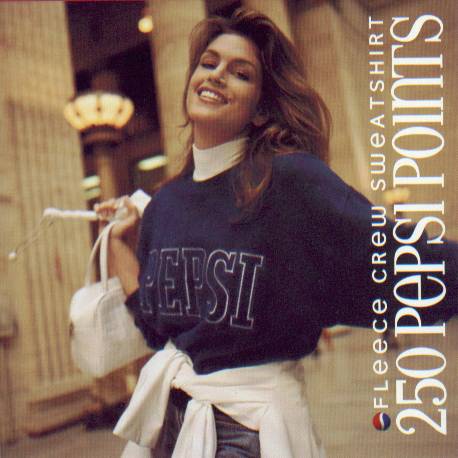 Pepsi Stuff has featured a dedicated interactive Web site for over 6 years. Celebrities like Cindy Crawford, Britney Spears, Shaquille ONeal, Deion Sanders, Andre Agassi, Derek Jeter, John Lee Hooker, & Jeff Gordon appear in TV, print, outdoor, in-store, Internet, and catalog advertising wearing and promoting the collection. Pepsi produced over 200 million catalogs each year, billions of Pepsi points, and Pepsi's line of top-quality free merchandise.










PRESS RELEASE: Pepsi Brings Back Its Most Successful Consumer Event Ever: Pepsi Stuff (the first time)

Delivering Sustainable Big Ideas: Pepsi Stuff continues eight years, and over $1 Billion, after Danieli conceived it.
GET MORE STUFF, FASTER. THE POINT PURCHASE OPTION.
Creatively integrating consumer insight with a key business opportunity, Danieli conceived, tested, and implemented the unique Point Purchase Option for Pepsi Stuff. This option allows consumers to purchase points that they need to achieve point goals, satisfying many more loyal consumers while saving Pepsi tens of millions of dollars annually. Following Pepsi's lead, the Point Purchase Option has been adopted by other leading loyalty rewards marketers like American Express Membership Rewards, RJReynolds, and several of the Major Airlines.








INTERNET MARKETING. Initiated Pepsi's first internet project in early 1994, before consumer products companies used the Web. Created Cyberbuzz on-line rapid cultural research model early in the 1990s. Since 1986, have led Pepsi Marketing Department's use of PCs, On-Line Services, and the Web as tools to help understand and communicate with consumers. Visit Pepsi World.

PEPSI GLOBE ICON. Danieli championed the use of the now-ubiquitous Pepsi Globe Icon as the clean, contemporary, stand-alone symbol of one of the world's best-known brands. As originated in Danieli's projects, including Woodstock 94, Pepsi Stuff, and Seasonal Packaging, the Globe became a text-free icon that represents a powerful imagery gain over the more complex and corporate logos of the recent past. As consumers and management became familiar and comfortable with the idea of Globe-As-Icon, Pepsi trademark packaging, signage, trucks, and vendors have been converted to the new Globe standard, domestically and internationally.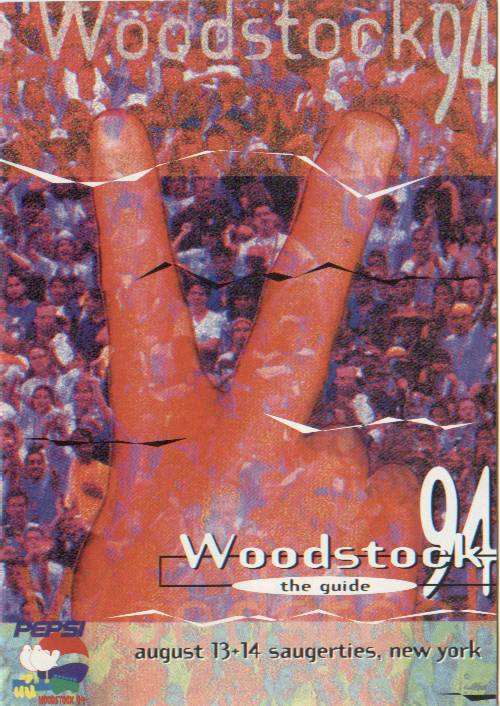 WOODSTOCK 94. LIVE IT. LOVE, PEPSI. Directed national marketing event and championed Pepsi's lead sponsorship. Amid media and consumer concerns of co-opting the Woodstock legacy, Danieli successfully linked Pepsi with Woodstock in a consumer- and event-appropriate way -- without being overly commercial, corporate, and uncool. Created and distributed 10 million free consumer guides nationwide. Event exceeded all expectations.


















ADVERTISING DEVELOPMENT. Danieli initiated over thirty Pepsi television spots and scores of radio, outdoor, print, & point of sale executions. Managed several highly productive and creative agency relationships. Conceived and implemented two $10 Million Media Merchandising events, leveraging Pepsi advertising strength with customers.

PEPSI MEDIA CRISIS. PEPSI REBOUNDS. Danieli initiated and led marketing crisis team. Directed system's rapid response to international media crisis regarding false reports of syringes in Diet Pepsi. Company-wide efforts, featuring Shaquille O'Neal, resulted in Pepsi rebounding and surpassing pre-crisis share and volume goals.


PACKAGING INNOVATION. Initiated & developed POP ART GRAPHICS for Pepsi and Mountain Dew trademarks. Style was adopted by all other major brands. WINTER COOL CANS event received solid consumer response and drove unprecedented growth for Pepsi & Dew despite significant price disadvantage to Coke & Sprite.

-------------------------------------------------------------------------------------

STRATEGIC MARKETING MANAGER, PCNA, CHANNEL STRATEGY, 1991-1993

ASSOCIATE STRATEGIC/CUSTOMER MARKETING MANAGER, PCNA, CHANNEL STRATEGY, 1990-1991

MANAGED MARKETING RELATIONSHIP WITH PEPSI'S LARGEST CUSTOMERS. Pepsi and Customer expert on beverage marketing in the profitable Convenience and Gas Channel.

DIET PEPSI RAY CHARLES "YOU GOT THE RIGHT ONE BABY. UH-HUH!" CAMPAIGN. Developed national promotion campaigns. Distributed over 25 million free "Uh-Huh" glasses at Mobil and millions of collector cups at 7-Eleven.


-------------------------------------------------------------------------------------

ASSOCIATE BRAND MARKETING MANAGER, Pepsi USA, MUG ROOT BEER BRAND, 1988-1990

MUG ROOT BEER. Relaunched and repositioned Mug Root Beer after Pepsi acquired the brand. Involved in all aspects of brand management.

GO PSYCHO WITH ELVIRA. Developed brand's largest-ever promotion featuring Elvira, Mistress of the Dark and partnering with Universal Studios.

MUG CREAM SODA. Headed development, testing, and launch of new product.


-------------------------------------------------------------------------------------

ASSISTANT STRATEGIC MARKETING MANAGER, FOUNTAIN CHANNEL STRATEGY, 1987-1988

CHANNEL STRATEGY MANAGER. Developed strategic and tactical plan to drive Pepsi's business in the Full-Service Restaurant Channel. Implemented powerful direct marketing campaign, leveraging the strength of the local Pepsi Bottler.


ASSISTANT FOUNTAIN MARKETING MANAGER, FOUNTAIN BRAND MARKETING, 1986-1987

DIET PEPSI. Relaunched reformulated Diet Pepsi in fountain channels.

SLICE. Launched Slice line of flavors in fountain channel with innovative selling materials and point-of-sale tools.


-------------------------------------------------------------------------------------


JOSEPH A. WETZEL ASSOCIATES, BOSTON, MA

1983-1985

MANAGER OF TECHNOLOGY AND FINANCE

Designed, programmed, and implemented automated Project Tracking & Billing Systems using Relational Database and Spreadsheet Software (on a first-edition, dual-floppy IBM PC) for Professional Consulting Firm that designs major museums. Procured and maintained all office technology systems.



-------------------------------------------------------------------------------------



J.L. KELLOGG GRADUATE SCHOOL OF MANAGEMENT, NORTHWESTERN UNIVERSITY, Evanston, IL, 1986

Master of Management (MBA), Marketing. One-year Four-Quarter Program. Deans list. Production Designer, Special K Revue. Beta Gamma Sigma

-------------------------------------------------------------------------------------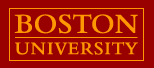 SCHOOL OF MANAGEMENT, BOSTON UNIVERSITY, Boston , MA, 1983
Bachelor of Science, Business Administration, summa cum laude, Management.


Graduated in Top 1% of Class. Deans List. President, Lock Honorary Service Society. Beta Gamma Sigma-National Management Honor Society. Scholarship.